If you went for a bike ride, jog, or park stroll over the weekend, you may have noticed something quite unique occur. Peppered throughout neighborhoods along the side of roads, and especially at parks, stores, and other local attractions both youths and adults around the world have been out in droves playing the latest mobile phone app in the renowned Nintendo franchise. Launched just last Thursday in North America, Pokémon GO is taking the typically recluse gaming population by storm, all-the-while helping players rediscover parts of their own cities. As an avid gamer and self-proclaimed "pokemaniac," I can attest to just how dramatically my behavior was altered over the weekend (but more on that later).
It's far too soon to tell whether Pokémon GO's explosion into the market is a sign that augmented reality apps are here to stay, or just another mobile app fad destined to wane in the depths of poor retention. Yet regardless of staying power, there is one thing for certain: with more daily active users than Twitter in less than a week, destination marketing organizations have a few avenues to take advantage of GO today that could bolster some extra traffic for partners and their websites.
Below are my top 7 ways your DMO can market GO and your partners simultaneously. If you are interested in learning more on how this augmented reality app works, or how Pokémon GO has raised Nintendo's stock by over 40% in 4 days, simply jump down to the "How Is Pokémon GO Boosting Exploration in Your City?" section. 
7 Ways Your DMO Can Take Advantage of GO As Soon As This Week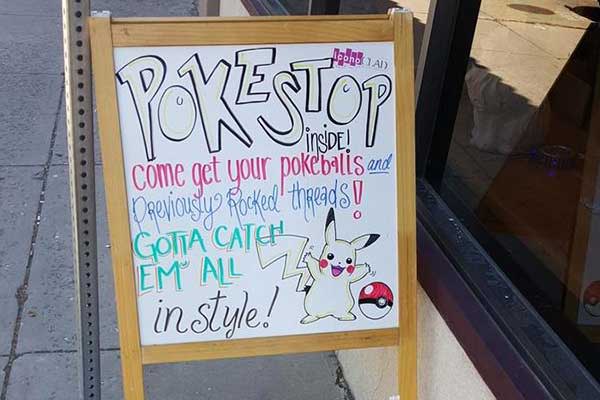 So, time for the good stuff! As both a marketing professional involved with numerous DMO clients and a dedicated player actively aware of the real-life use cases, I present to you just a sampling of the ways your DMO can incorporate Pokémon GO into your DMO marketing strategy:
1) Create a list of local attractions with Pokestops and Pokémon Gyms
Let's play a game. Go to Google, and type "where can I find". More than likely, your results will look similar to this. For most of you, the answer to many of these googled questions is simple: at your partner and member locations!
Creating a list of local attractions is an excellent way to refer players to your partners and members. This content can live on a landing page or Blog on your website to potentially bolster traffic (see Finger Lakes Visitors Connection for a great example). Heck, you could even add Pokestops or GYMs as an amenity field to your listings.
Have a visitor center at your office? Print out some handouts that players can pick up when visiting. At minimum, this could help a visitor pick a single location to visit that also nets them some game content, and at best, provides them with an extensive scavenger hunt to engage in throughout the day. You can take this another step further and list confirmed Pokémon that are available in your city since different regions have different critters available to players.
As a recap for those who don't know, Pokestops are fixed GPS locations that give players in-game items simply by standing next to them. Pokémon Gyms are also fixed GPS locations that players go to and battle each other to claim that spot for their team, in king-of-the-hill fashion. These locations are fixed and will not change in the near future, if ever, potentially allowing your content to remain evergreen!
2) Create a decal for partners to place on their doors
For players who don't have the app active on their phone, a sign (see above) would be convenient when entering a restaurant or park that lets them know if there is in-game content nearby. DMOs could print simple decals with a Pokeball, for instance, that can state "A Pokémon GO Destination" for easy recognition. This makes for a cool addition to partner packages.
3) Incorporate heavily into your UGC strategy
A common question all players are asking is "where did you get that Pokémon?" A fun way to engage your community on social media would be to ask questions that encourage users to share that info:
"What's the rarest Pokémon you've found in [city]?"
"Where is the best location to load up on Pokestops in [city]??"
"What's your favorite Pokémon in [city]?"
Even better, the Pokémon GO app superimposes the critters you catch over a photo, so players can take a picture of catching a critter with the backdrop of a partner or local business right behind it. Like Snapchats, players have taken really fun, immersive photos at your destination. Encourage these players to share those photos with you on social media and incorporate into your UGC strategy. 
Additionally, you can also feature partners on social that have Pokestop locations attached to them. 
4) Convince players to bring in a rare Pokémon to your visitor center for prizes
If you are looking to create awareness or drive more attention to your visitor center, this is a great way to attract players to come in. Gamers absolutely love getting stuff for free and are more than motivated to spend a day at local attractions to get a free piece of swag and affirmation of their hobby. Better yet, set up a competition in your UGC platform and let visitors upvote each other's catches.
5) Create a Pokémon GO tour or beer crawl
Facebook events are popping up everywhere which promote players to group up and walk around destinations and play the game together, many even with fun themes like beer crawls. Take advantage of this by setting up your own event, and have someone guide players to local attractions that have different Pokémon native to that area. Perhaps negotiate a Pokémon GO discount rate for members that go on the tour and want to stop at partner locations for food or shopping. Or, create a GO package in your booking engine.
6) Have a Pokestop at your visitor center already? Boost it for 30 minutes to attract players
There's a feature in the game that allows players to use an item to boost a Pokestop location for a period of 30 minutes. The Lure Module can be bought in the in-game store for $1 (or in bulk for a discount) and attracts nearby Pokémon to your spot. Visually, players can see your location is boosted on the map and will cluster around the point to catch more Pokémon and gain more experience. If you know when a popular event is happening, or when your peak times are for players, boosting a point can attract some extra traffic to your visitor center.
7) Don't have a Pokestop at your visitor center? Contact Niantic, maker of the app
So this one is a bit of a stretch, but worth mentioning nonetheless. The fixed locations of Pokestops and Pokémon Gyms in Pokémon GO were determined by Niantic's previous augmented reality app, Ingress. Players submitted popular locations which were then selected by the company.
Currently, Niantic is not selecting new locations for Pokestops and Pokémon Gyms, but that is very likely to change in the near future, as the app is already estimated to boost Nintendo's net profits by 15% in the United States. While many businesses will be reaching out to Niantic to try and receive a piece of the Pokémon GO pie, DMOs actually have the most to offer the company in return. Adding a Pokestop to one attraction primarily just benefits the attraction. A DMO or visitor center, however, can promote all of Niantic's Pokestops and game attractions within a destination. This could prove as lucrative for bolstering the game's popularity as it could for drawing business to DMO partners and members.
Update: According to Wired, Niantic does plan to allow for retailers and restaurants to become sponsored locations in the future, although no dates have been determined.
How Exactly Is Pokémon GO Boosting Exploration in Your City?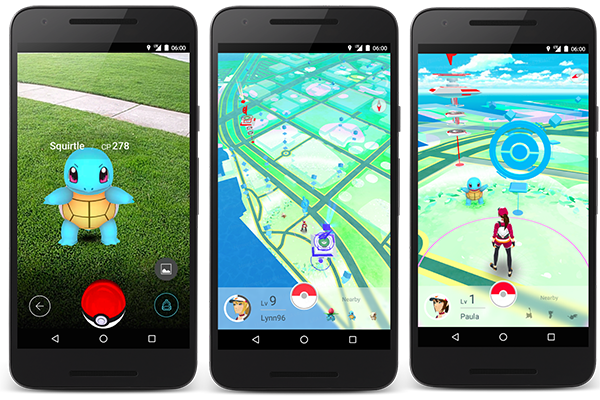 The short answer is easy; Pokémon GO doesn't just encourage players to leave their houses—it demands it!
Unlike a typical Pokémon game where hundreds of collectible monsters are all contained within the device you play on, Pokémon GO assigns its famous creatures to physical GPS locations on a real world map. To "Catch 'em All," as the famous phrase goes, players must open the app on their phone and wander around popular attractions and bustling areas, in the hopes of tracking down their favorite critter, hunter and gatherer style.
Since quite a bit of randomization comes into account, you can't just go to one location, grab what you need, and leave. A Pokémon at a local restaurant on Monday likely won't be there on a Tuesday or Wednesday, or even later that day. This means that in addition to forcing people outside, Pokémon GO also requires people to revisit locations they've already stopped at.
How GO Alters Typical Gaming Behavior, and How That Could Benefit DMOs
Pokémon GO is encouraging players to not only travel more, but also to spend more. I could go on and on about my Saturday afternoon, and how I spent four times as much money than I had planned, but those details are probably more interesting to me. Instead, I'll share with you the four observations I made while playing with new friends over the weekend:
Players regularly visited local attractions they had typically only reserved for when friends and family visit (like our local zoo)
Players admitted to spending money at local businesses that they had not planned on, especially food and beverage locations because it was convenient
Players often discovered businesses and attractions in proximity to their everyday routes that they were previously unaware of
Players were more willing to walk to various locations, which allowed for greater discovery
The sum of these behaviors ultimately results in a small surge in business from locals who typically grow disinterested in familiar areas and resort to favorite locations. While I personally did not run into any tourists or non-natives while playing, it's not impossible for new visitors to reflect some of this behavior as well.
How Far Will Pokémon GO, Go?
As stated in the intro, it's really too soon to tell. What I can say so far is that this social experiment proves promising. In conversations with strangers I met on my adventure, most all expressed excitement for getting out of the house, and having their own reasons to explore their cities and interact with others. It is true, this is not the first augmented reality app to launch (see Ingress and its millions of players across 200 countries), yet it is the first app to do so with an instantly recognizable brand among children and adults.
While a majority of GO still requires a noticeably unhealthy amount of connection to your mobile device, it cannot be discounted that it is driving players to step outside and walk miles at a time to enjoy the spaces around them, a first for many gaming enthusiasts. Whether or not this app fades into obscurity, let's hope the new degree of interest in the world around us, augmented or not, is here to stay.
Have more Pokémon GO ideas for DMOs? Leave your tips, tricks, and ideas in the comments, or email marketing@simpleviewinc.com.