In a technology-driven world with an ever-changing digital landscape, make sure your VisitApps app is keeping up with the times. 
Here are five reasons not to let your app get rusty, courtesy of OpenGeeksLab:
Stay trendy
Make room for a renovation
Maintain a good reputation
Amend your mobile strategy
Improve user experience
You should eliminate idle and worn-out content for application success to free up space for new promising listings, events, and other data. Don't let old content pile up — instead, refresh the look and feel of the app with every passing season, holiday, and major event. 
Here is some of the image formatting currently available in the Mobile App Studio (MAS): 
Small Thumbnail Image

Wide Image
Selecting the wide image layout will give you two additional options to customize your Item's display.
You can choose to display or hide the Item's label using the 'Label' check box. You can also choose if you want an image overlay or not by using the 'Overlay' option. Here's what an app looks like when the 'Label' box is selected: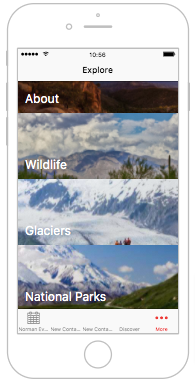 If you omit the 'Label,' you can incorporate your own branding and style and upload pre-processed imagery like Visit Greater St.Cloud did in the following example: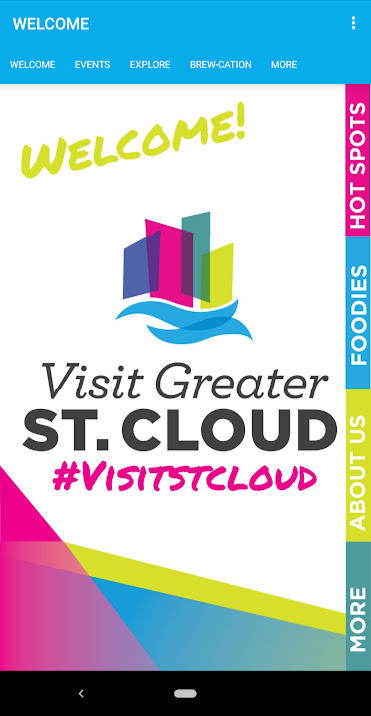 Preprocessed Imagery
Your VisitApps Client Success team can set you up with a Photoshop template that allows you to create your imagery ahead of time in order for it to fit as a wide image in the MAS. To connect with the Visit Apps team, click here.
If you find yourself leaning more towards a product like Canva, we recommend using Canva's standard presentation templates to create artwork for the app. 

Laurel Highlands Visitors Bureau created a template in Canva and used it to clone imagery for their app: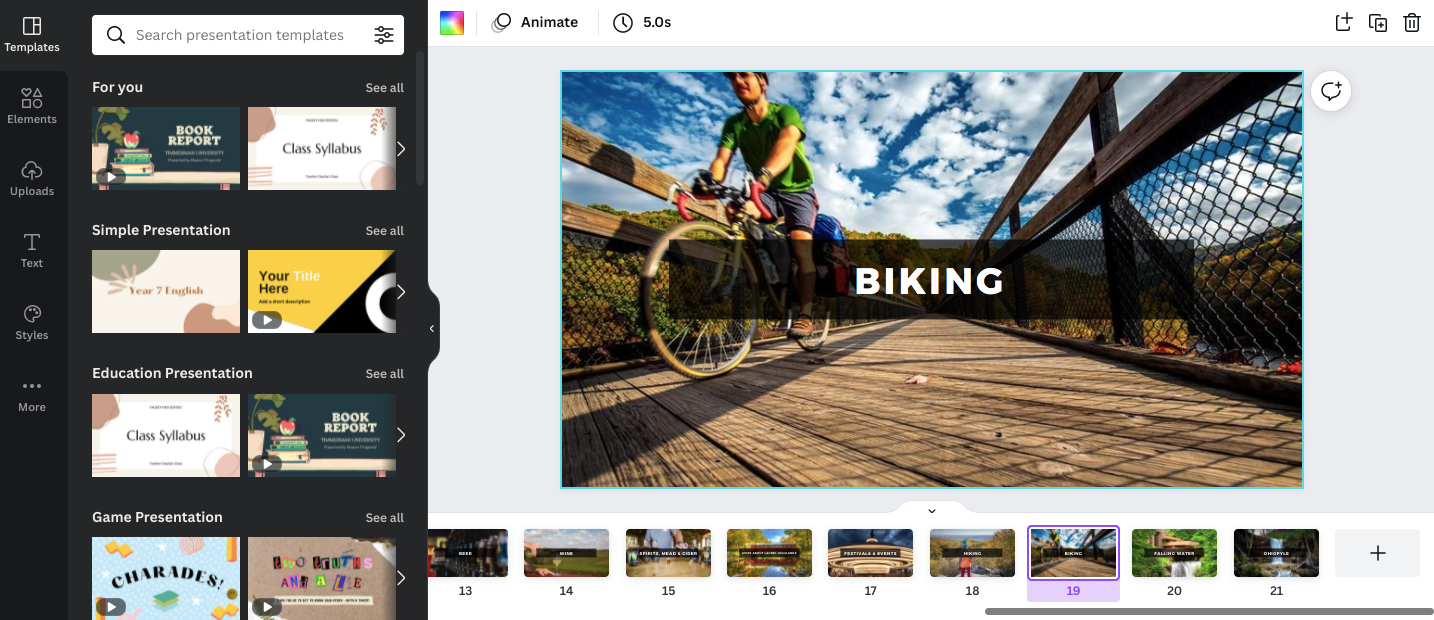 Earlier in 2022, the team updated its app content for the Shamrock Shuffle, a mini Laurel Highlands Pour Tour Passport. 

Don't forget that you always have the option of working ahead and adding imagery to the app for things like upcoming events and works in progress. To do so, set up your container as a 'Draft.' Drafts is a great tool to use for works in progress and seasonal content. It gives you the opportunity to finish something on your own time and make it live when you're ready to. Build content ahead of time and make it live on the date you want.
Let your app be an extension of your destination and its events. Does it spark joy? If so, you're on the right path. Visitors are exploring your destination the way they experience everything — via mobile. 
[Unable to render content]