The blessing and curse of working in the travel industry is that you have endless amounts of images that inspire people to come to your destination. With billions of pictures floating around the web, however, it can be hard to narrow down which ones best illustrate what's special about your locale. To help keep you from feeling overwhelmed by the volume of image content possibilities, we've put together three ways to find the best user-generated content to both inspire and convert potential visitors.
1. Use Quality Hashtags - Hashtag here, hashtag there, hashtag nom nom.
If you're engaged with media, you know that hashtags are on nearly everything these days. Sometimes the content you find via searching for hashtags is completely unrelated to the subject you are looking for, as Jimmy Fallon and Justin Timberlake have so clearly illustrated with this video:
 Credit: The Tonight Show Starring Jimmy Fallon
Although hashtags make it increasingly easy to find the content you are looking for, they can just as easily be overused. For some Instagram users, hashtags are used sparingly as to not seem like they are trying too hard. Instead, these users tend to target based on geo-radiuses, so their content is easily found but doesn't scream, "Look at me!" (See section two for more on geo-radiuses.)
What does this mean for you? It means you don't have to create yet another hashtag for folks to use in their captions. Instead, you can take advantage of what already exists. Those hashtags that have traction on social media already, have proliferated, and are being searched or clicked on regularly to find similar content.
For example, take a peek at this grassroots movement created by a local Tucsonan, Kristin Tovar, who simply loved her city enough to share it. As it turns out, other Instagrammers wanted to do the same, and now the hashtag #whyilovewhereilive has a whopping 35K posts in less than two years.
Using existing user-generated content means three things:
You have great content for future campaigns
You have found engaged users who love the destination already, making them more likely to tell friends that you have featured them. 
You didn't have to pay for (or take time to plan) a photo shoot to produce high-quality images
So where can you find your grassroots hashtags? It's always best to start with the official Instagrammers hashtag formula: # + igers + your destination name (i.e. igerstucson). There you will find high-quality posts, which will most likely be tagged with other popular hashtags.
2. Consider Location Tags - It's all about location
Have you ever looked at a photo of someone holding a donut and wondered, "WHERE CAN I FIND THAT DONUT?!" Us too. That is where accessing geo-tagged content to display on your site, in blog posts, or in other clickable materials (and making it clickable to listing detail pages, event pages, or blog posts) is important to creating partner referrals.
Here are a few tips to get you started:
Ask yourself: if my destination disappeared tomorrow, what would people miss? Highlight those events, venues, or attractions. 
Use hashtags to find posts that have also been location tagged to get better insights into where people are posting most often
Find resources that document the most "Instagrammable" spots in your state like this quick list of the top five most Instagrammable locations in each state from USA Today.
3. Personalize Content to Your Visitor - Give the People What They Want!
There is a lot of competing noise coming at your target audience day in and day out (no matter the demographic), which means people are ignoring content more than ever if it is not directly applicable to them. That is why personalizing your content is more important than ever.
Not sure where to start? Luckily, our Digital Marketing cycle can help guide you through the process of personalizing your content!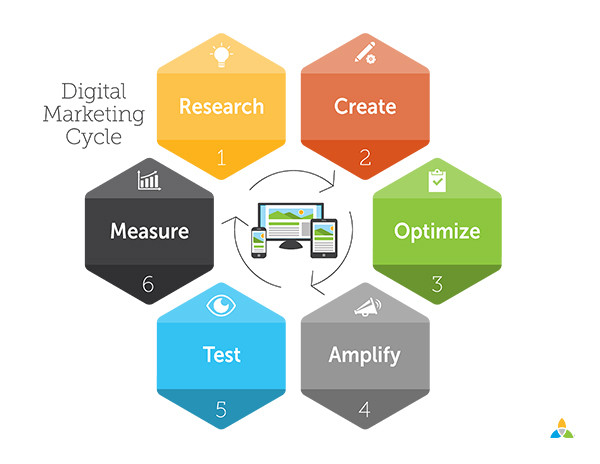 Here are a few questions you should ask yourself as a destination marketer looking to better target your audience, and steps you can take with the Digital Marketing Cycle as your guide:
Research
What content do your drive and fly markets tend to gravitate toward when they travel (or plan to travel) to your destination? (You can find this information in your analytics or social insights.) 
What are people posting on Instagram or other social channels? (Think about content in terms of categories like food, people, nature, and a particular location.)
Create
Publish posts that are similar to popular content you found during your research phase. Try a variety of content styles and category types to truly see the range of interest that may be out there based on your research of the markets and successes of individual Instagrammers and other brands.
Optimize
What content is popular in your UGC aggregator already? (What do your insights in UGC or your Google Analytics say about the content you have published? Use this baseline knowledge to guide your decisions in using future UGC)
Amplify
Do you have rights to approved images? If so, you can send them with the Facebook UGC Ads plugin and use them in promoted Facebook posts.
Test
Not sure where to start? You can begin with testing the placement of your widget on different parts of the page. Our friends at Visit Sacramento tried it at the top, and Traverse City kept it at the bottom. The content before and after the widget will determine how people interact with your social content, so it is always best to test instead of assuming something will work. Need a second test? You can also try putting deep links on images, leading users directly to the listing detail pages.
Measure
Remember your goals for using UGC: providing more relevant content to your audience and hopefully encouraging them to take action based on that content. After implementing your testing, how did your results compare to your overall goals?
From what we've reviewed above, there's a ton of great content waiting to be found on The Gram. Using these tools will make it a bit easier to find that content, share it, and make your destination's Instagram community stronger than ever, with the end goal of not only building awareness, but eventually converting the folks who love your brand to visitors!