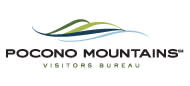 The Pocono Mountains Visitors Bureau, which is a Simpleview client, has had the most successful financial year in its 77-year history. The fiscal year that ran from June 2011 to July 2012 saw more than $4.5 million in room tax revenue, which was up two percent from 2008 - the bureau's previous milestone year.
Carl Wilgus, executive director of the bureau, attributed a rebounding economy and his team's increased effort to market the region to a wider variety of visitors through social media and their website -  800Poconos.com. He presented the information at an annual luncheon on Wednesday, Oct. 10, to a room full of tourism industry and state government officials. 
For more information, read the full story on PoconoRecord.com.