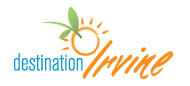 SFGate - the San Francisco Chronicle's online portal - has reported on statistics provided in Destination Irvine's 2011 Visitor Impact Report.
According to the article, the City of Irvine's destination marketing organization, which is also a Simpleview client, found that traveler expenditures for Irvine came to an estimated $498.9 million, an increase of 6.4 percent since 2010. The industry contributed $27.4 million in local and state taxes, an increase of 1.3 percent over last year.
"The tourism industry is a vital source of funding for the City of Irvine," said Wendy Haase, Director of Tourism Marketing, Destination Irvine. "Visitor spending contributes to maintaining a balanced city budget and high community standards; without it resident households would pay more per year in taxes."
To learn more about Destination Irvine's 2011 Visitor Impact report, read the full article on SFGate.com and view the full report at www.destinationirvine.com/tourism.